Here at Artsoft Expo Solutions, we provide all-inclusive show services to suit any trade show requirement. Whether you require a full-service, turnkey solution – or perhaps just a small area of support, we are poised to help make your show experience simple and worry free.

Project Management
Artsoft Expo Solutions provides hassle free one-stop management solutions for your tradeshow needs. We can coordinate with you every step of the way, including display design, logistics, installation, dismantling, and storage.

Logistic Managment
We offer shipping for local, national, and international levels. We work with a number of couriers, and we have our own trucking resources to handle your shipping requirements. We will always deliver your products safely and on time, guaranteed.

Installation and Dismantle
Artsoft Expo Solutions has an experienced team that can handle any type of display installation and dismantling. Whether you need a full team to coordinate your set-up and tear down, or just supervision for local laborers – we have the capacity to support any required exhibit services.

On-site services
We strive to make your trade show experience stress-less and carefree. We are happy to arrange any and all on-site services, such as electrical requirements, overhead sign hanging and also internet-hook-up.

Storage
Artsoft Expo Solutions offers secure on-site storage with the convenience of having your display readily available when needed, and safely secured when being stored.
Rental
We offer several rental options if you only require a display for the occasional use, or are uncertain about the type of system most suitable for your needs. Whether it's a pop-up display, or a larger modular exhibit, we can find the right rental option for you. After the rental is complete and you would like to purchase the system, a portion of the rental cost will be applied to offset the overall purchasing price.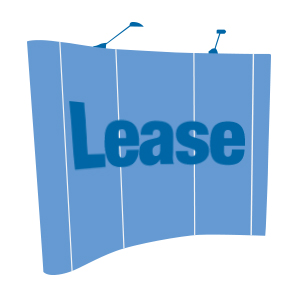 Leasing
Affordable Alternatives to Purchasing.